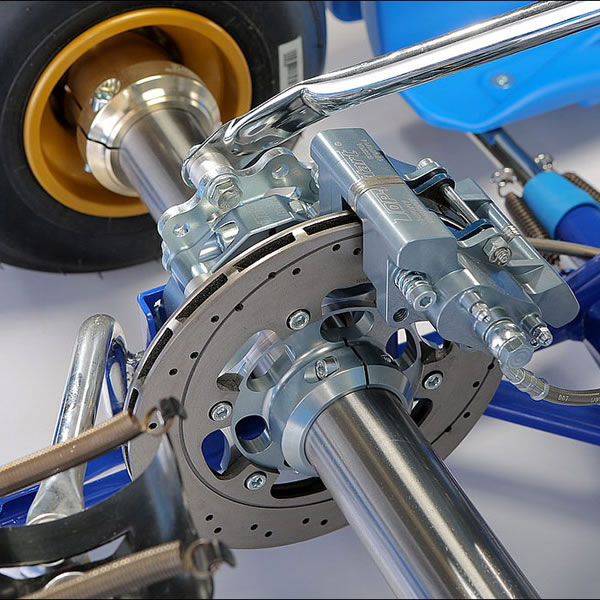 The chassis that helps you to the "top" class
As the name suggests, the Twister KFJ is engineered specifically for drivers ages 13 to 15 who race in the KFJ category. Developed according to international technical guidelines to obtain CIK-FIA homologation, the Twister KFJ features a rear hydraulic brake system with ventilated disc, magnesium rims, adjustable and removable flat front bar, and body work optimized for aerodynamic penetration.
With a frame built entirely of 30 mm diameter tubing, the chassis lends itself to multiple and adapts optimally to KFJ engines (125cc non-shifter engines with dry centrifugal clutch, electronic rev limiter set at 14,000 rpm, no exhaust valve, reed valve intake system and 22 mm diameter carburetor).
The Twister KFJ is also fully compatible with the engines used in all single-make championships around the world.
The multiple set-up adjustment options make this kart ideal for inexperienced and expert drivers alike. The 32 mm front tube improves performance when entering corners, while the particular materials that constitute the frame increase the kart's ability to behave smoothly through corners.
All of the technical solutions featured on the Twister KFJ have been developed directly by the Top-Kart Research and Development Department and have been tested and improved based on the Racing Team's track experience in international competitions