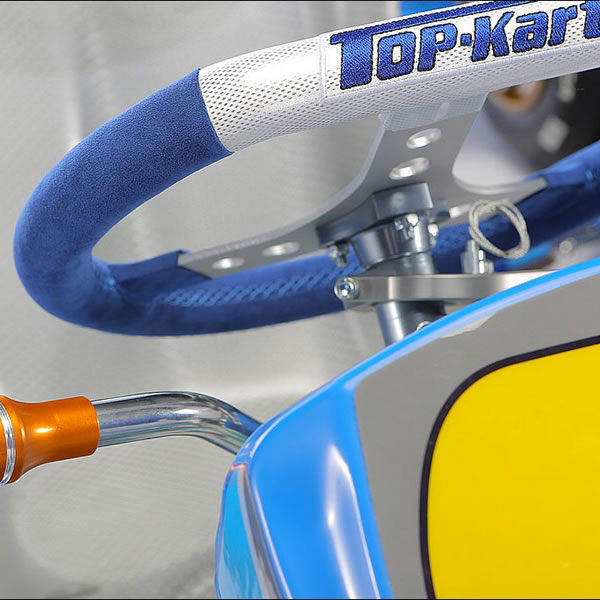 Top performance based on international race experience
Engineered for the KZ gearbox category, the Twister KZ Racing is intended for drivers 15 and over. Developed according to international technical guidelines, the Twister KZ Racing features the V05 KZ rear and front hydraulic brakes with ventilated discs; magnesium rims; pedals, footrest and gearshift lever carved from solid ergal; adjustable and removable flat front bar; and plastic body work developed for optimal aerodynamic penetration.
With a frame built entirely of 30 mm diameter tubing, the chassis lends itself to multiple adjustments and adapts optimally to the 125 cc gearbox engines used in the KZ class. In addition, the calibration of the Twister KZ guarantees excellent traction, which is necessary to discharge the extremely high torque that characterizes 125 cc shifter engines. The optimization of traction is also fruit of a long research process on tubing material.
The multiple set-up adjustment options make this kart ideal for inexperienced and expert drivers alike. The brake system has been engineered for optimal interplay with the chassis to generate the maximum deceleration without compromising overall kart behavior while braking.
All of the technical solutions featured on the Twister KZ have been developed by the Top-Kart Research and Development Department and have been tested and improved based on the Racing Team's experience in international competitions.