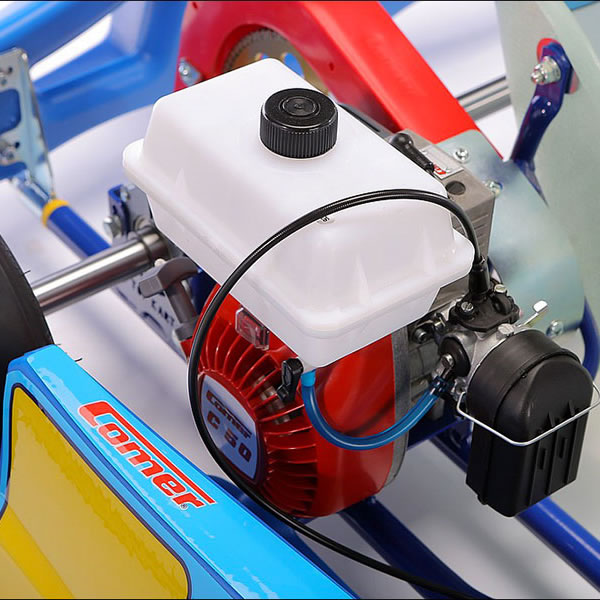 A kid's first step in the world of competitions
The Top-Kart Kid model is dedicated to kids ages 5 to 8 who race in the Baby class (and similar, depending on the country). It features mechanic brake system with rear disc, painted aluminum rims, and a body work design that recalls the look of the Top-Kart models for higher categories.
The Kid Kart chassis is engineered according to Top-Kart's highest manufacturing standards to guarantee a vehicle that is extremely easy to use, safe, and fun to drive for the youngest drivers. The 25 mm tubing frame combines perfectly with the Comer 50 cc engine with pull-string starter and centrifugal clutch.