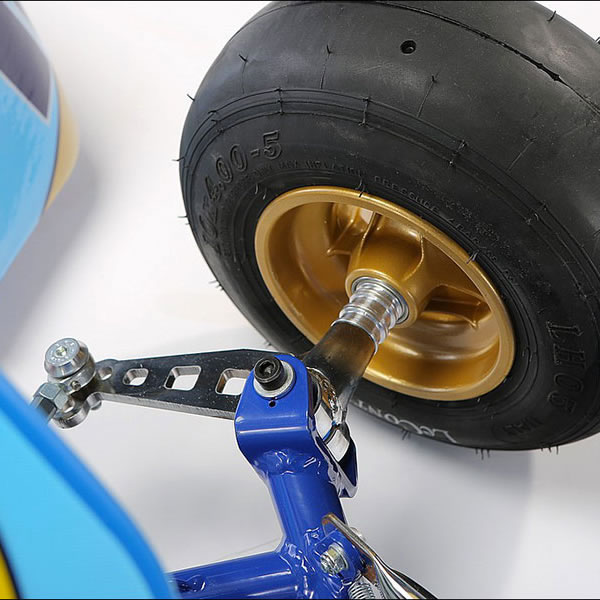 The best chassis for young karting talents
The Blue Eagle is intended for kids ages 9 to 12 who race in the Mini and Cadet classes with standard 60 cc engines, as well as for kids 9 and younger who race in the Baby class with reduced power 60 cc engines. Thanks to Comer Top-Kart's vast expertise in technology for the Mini class, the Blue Eagle is today the market leader for performance standards and price.
The Blue Eagle has been developed to fit the needs of fresh starters as well as more experienced kids. In addition, its wide range of adjustment options allows it to adapt to all kinds of circuits and track conditions. It has a rear hydraulic brake system, painted aluminum rims, and body work graphics that recall the look of Top Kart chassis for higher categories. The steering wheel is made of Alcantara, in line with Top Kart's guarantee of the highest quality standards.
The 28 mm diameter tubing frame makes this chassis ideal for 60 cc engines with electric starter and centrifugal clutch.